ATEi is often credited with inventing the slide serrations market as we know it. In addition to countless YouTube videos including the Steve Fisher video that shows the inception of this technology ATEi has had articles written by the top names in firearms publications. Here are just a few.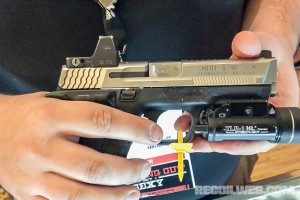 At SHOT SHOW 2016, ATEi partnered with Cole Partnerships and Training to release the Hybrid for M&P pistols. You can read more about the Hybrid here.
To augment the existing customization offerings that they provide for Glock & M&P pistols like slide serrations and trigger jobs, they've quietly released a new "why didn't I think of that" product to the ATEi custom options lineup – a cover plate for optic-milled slides.
Read more: http://www.recoilweb.com/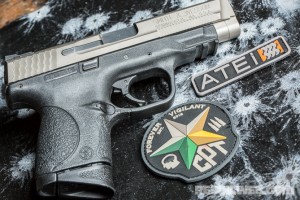 "Originally my intent was to find a way to get a Glock 19 sized M&P," starts Matt Cole, owner of Cole Partnerships and Training. A long time M&P user, Cole was searching for a way to blend the full size and compact/subcompact versions of the Smith & Wesson workhorse in order to have an easily concealed EDC pistol with a long sight radius.
Read more: http://www.recoilweb.com/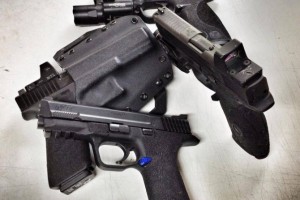 We've talked about ATEi before. Their trigger work, slide modification and other custom work is gorgeous and rightly admired. Here's a look at some trigger work on an M&P.
Read more: http://www.recoilweb.com/